It's Saturday and that, of course, means more soccer: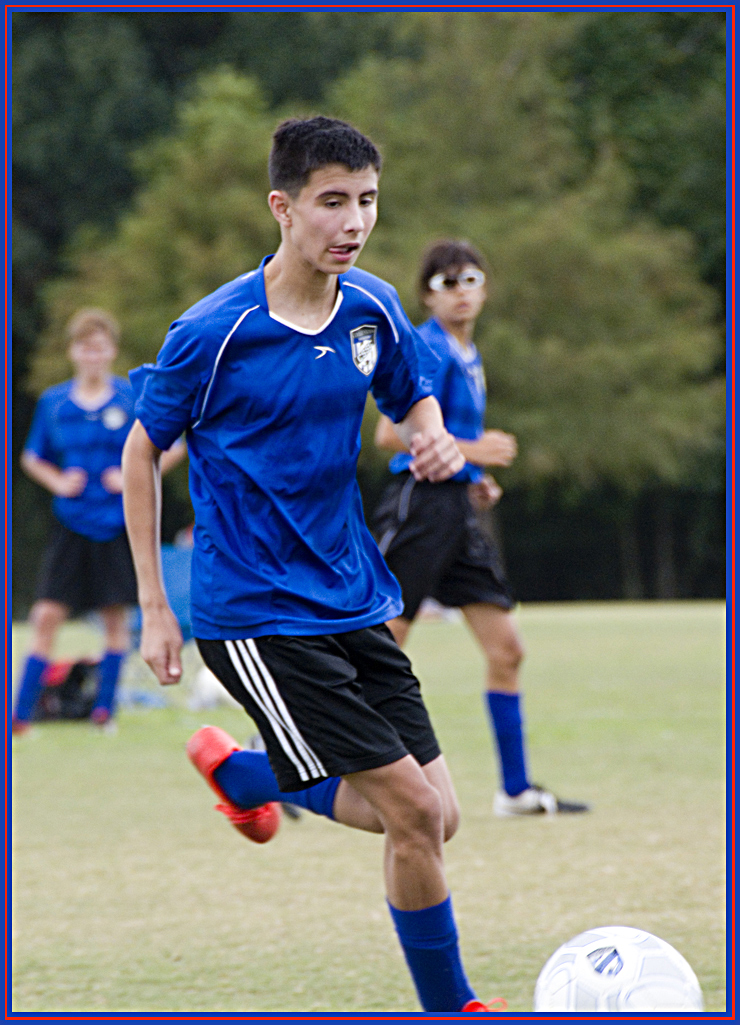 I've been trying to come up with the right words to express what I am thinking today. While this is another action photo of my favorite son playing his favorite game, there is more to it than that. Bottom line: this was not the Boy's best performance on the soccer pitch. And at the end of the game, when we piled in the car to head home, Wonder Dad and I both knew that he would soon be asking for our approval.
And sure enough, we hadn't even cleared the parking lot before he asked,
"So ... what did you think of the game?"
It's hard to be a parent in this situation. We enjoyed the game. His team came away with a win this week after losing a close one last week. So we understood the Boy's desire to celebrate a little. However, we all knew that the Boy didn't deliver his finest performance. So we did what we could ...
We told him that we were glad that his team won, but then we pointed out a few things that he could have
(and normally WOULD have)
done better. We were able to tell him how he improved over the course of the full game. And let him know we were looking forward to next week's game.
We could tell that he was not hearing what he really
WANTED
to hear. But we also want him to know that when he asks for our opinion, we are going to give him an honest assessment.
Our hope is that he will then realize that when we do praise him that he will understand that he has truly earned it.
In looking back to 2012, I get to share a special snap of the Boy and I at a friend's wedding: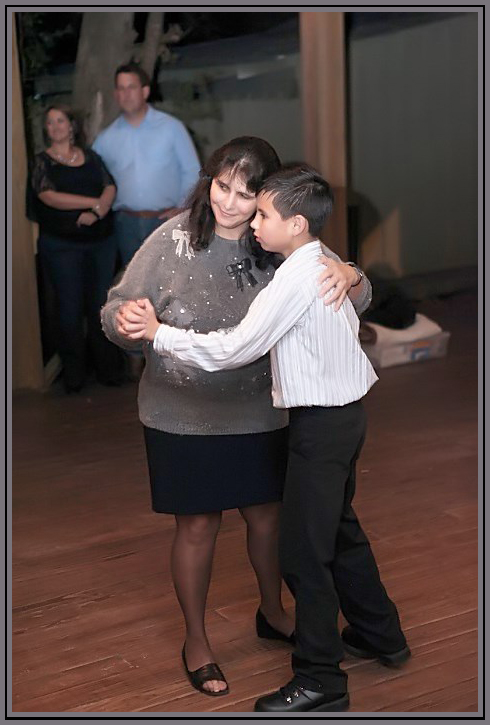 This was our first dance together outside of the privacy of our own living room. Wonder Boy was
TEARING UP
the dance floor that night and didn't hesitate to ask every lucky lady that he knew to join him on the floor! As for me, I was happy and honored to be his preferred partner, even if it meant Wonder Dad and I didn't get a chance for a dance all on our own. There's plenty of time for that. On this night, the three of us danced and danced and just enjoyed the festivities!