Aside from actors and models, I don't think there are many people who like to have their picture taken often. And despite the fact that my camera is often pointed at my guys, I try to make sure it's not a painful experience for them.
Most of our photos are candids as we go through our day or documenting some special event. To be honest, those are my favorite kinds of photos - the ones that record our REAL life. But despite all of that, we do try a couple of times each year to get a more traditional portrait session under our belts. Something to print and display on the mantle and a record of how we are growing from year to year.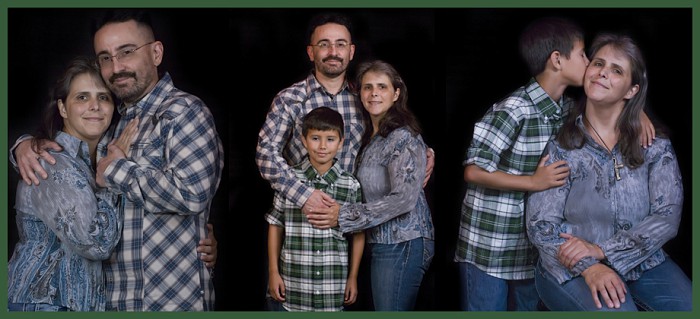 Our hope is that, though the process be more formal, that the photos still convey the fun we have with one another and the love that binds us together.