Like most years, 2011 was a year filled with highs and lows, changes and routines. We saw our Wonder Boy grow by leaps and bounds. We had fun with friends and quality time with family. We learned a lot - at school, at work, and even at play. It was a very full 12 months.
And here are a few images reflecting our journey through the calendar: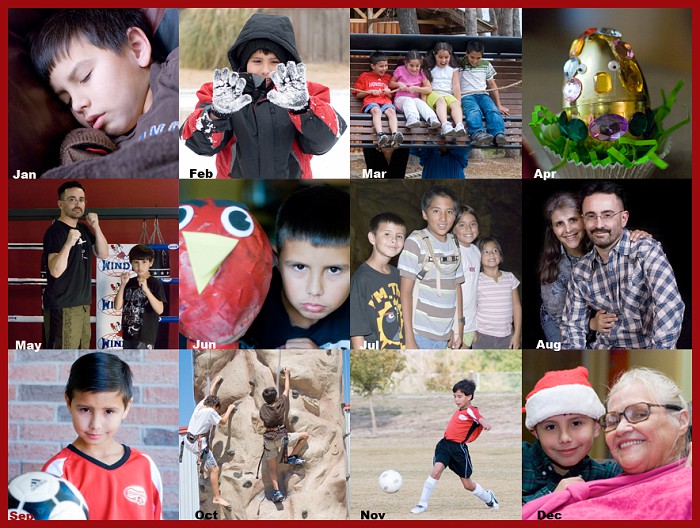 Here's to looking forward to the new year to come!