Day 3 of our Spring Break Adventure didn't go quite like we had planned.
We had
PLANNED
a second day of exploring
Big Bend
. But a huge storm over night and continued rain off and on all day forced us to consider other options. In the end, that's pretty much what we did -
we explored other options
.
To start off the day, we drove from the tiny West Texas town of
Alpine
to the even smaller West Texas town of
Marfa
. Marfa was a pretty little town, but it is definitely one of those places that rolls up the sidewalks except on major holidays. We were a bit taken aback by how many things were closed. Even finding a place for lunch was a challenge - though the place we ended up had some of the best, fresh food I've ever enjoyed.
After lunch, we hit the road in search of more to see and do. And to that end, we wound our way to
Fort Davis
. Fort Davis was an unexpected and most pleasant surprise! It's a truly pretty little town with a lot to see and do. Our first stop was at the
Davis Mountains State Park
. We got really lucky and the weather cleared off a bit allowing us to get in a short, but enjoyable 3 mile hike through the park.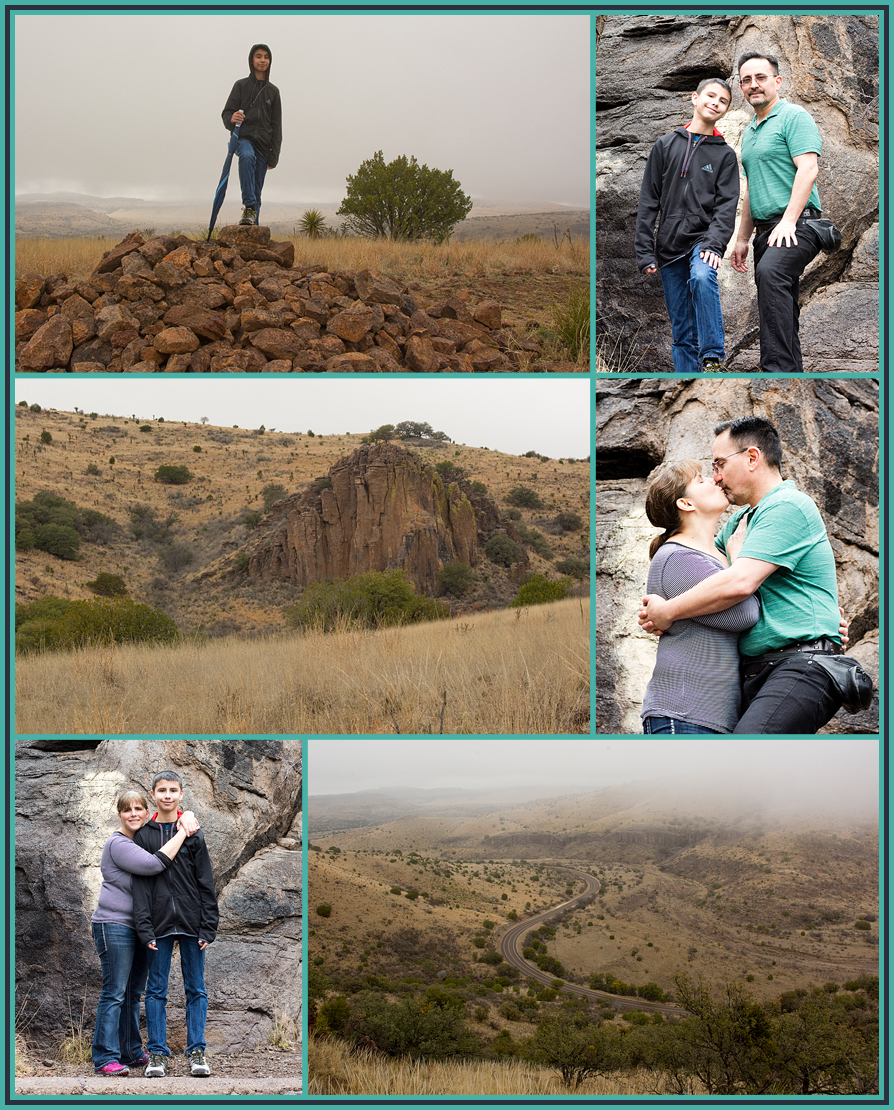 After all that hiking, we made our way back to town and strolled up and down the town square taking in the fun shops and storefronts surrounding it. The one thing that struck me as we ducked in and out of each place was the friendliness of the Fort Davis locals. We were welcome in each spot and made to feel right at home.
When our legs became weary from the walk, we hopped back in the car and headed back to Alpine, where we did some exploring as well. We spent some time in a couple of really lovely art galleries and some local artisan shops. Then we topped off the day with a tasty dinner and a soak in the hotel hot tub.
So while the day was not as planned, we ended up getting to visit areas we had noy planned on our itinerary. I also added a few places to my
"must see if we ever come back here"
list, most notably the
McDonald's Observatory
. Due to the weather, it was not an option for this particular visit, but I hope one day to head back in that direction in order to check it out.