It's here. Wonder Boy's big day! He's knee deep in the waters that make up his teenage years now. And we are as proud of him as ever!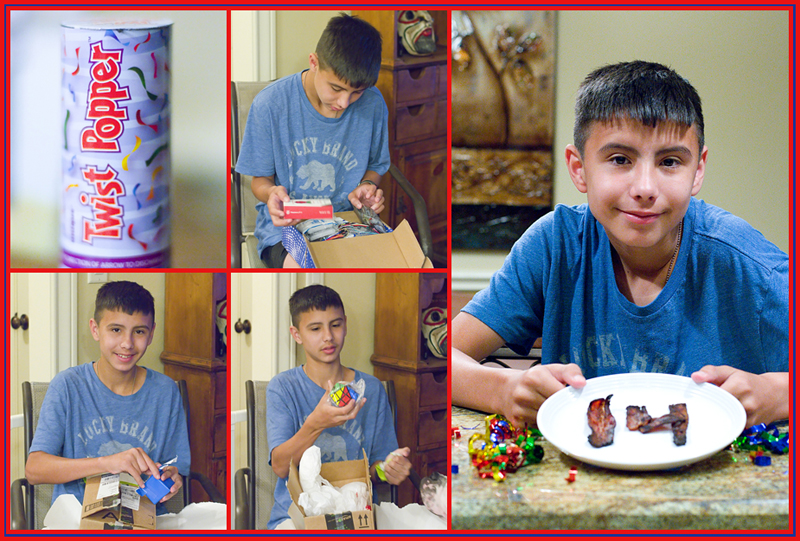 Wonder Boy ...
Your big day takes us back to the day you were born,
Like a little angel you opened your eyes, your beauty they adorned.
You looked at us and gave us a smile so divine,
even in the darkness, your sweet smile did shine!
Today when we see you, the smile seems much the same
As are the deep chocolate eyes, from Heaven they came.
But even more than your looks, we love your precious heart,
we love also your keen mind, so probing and smart.
No one else can touch us like you do,
And we hope you know just how much we truly love you!
Happy Birthday Wonder Boy!