It's Day 12 now and for today's look we get a look that one day will
surely
be called the classic millenial look: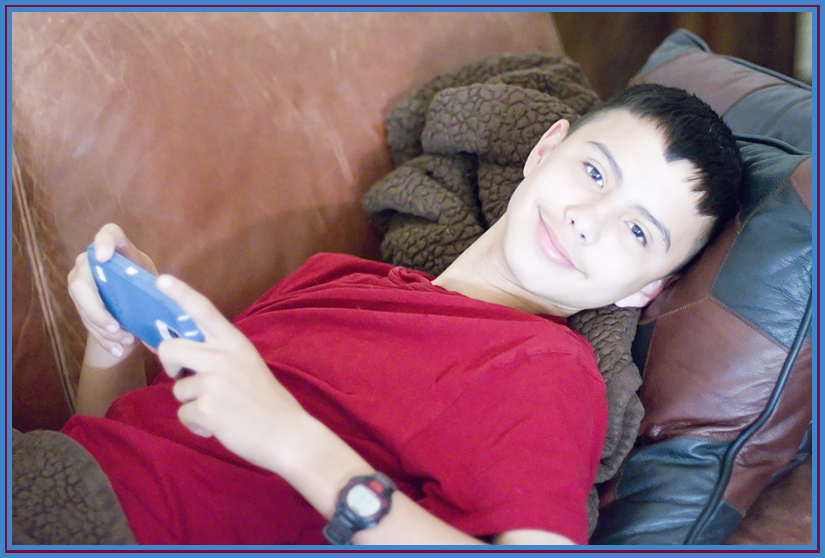 Phone in hand, Wonder Boy is just like almost all boys his age. He likes to keep his phone handy for those times you need to text a pal, google some interesting fact, or work his way through the latest
Crossy Road
level.
I think cell phones are to the Boy's generation what big hair and neon clothes were to mine.
I wonder what the
in-thing
will be for my grandkids?
(not that I am in ANY rush to find out!)
For our look back, today we flash back to the Boy's birthday in 2012
(his 11th birthday)
: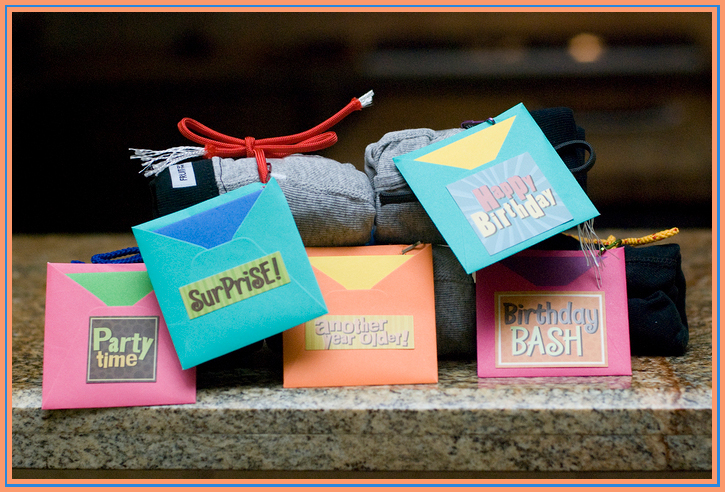 In case you can't tell, that's a pile of brand new underwear wrapped up with paracord bows and a cute little card. These little
"gifts"
were scattered throughout the house while the Boy was at school that day. Each card had a cute little poem which revealed a clue leading to the next little surprise!
You see, the Boy had been
not-so-subtle
in letting us know
EXACTLY
what he wanted for his special day. And the
ONE THING
he
really
did
NOT
want to receive was underwear. SO ...
being the loving, supportive parents that we are, he got a
HUGE
pile of new underwear and a string of frustrating clues that actually
DID
lead him to his heart's desire.
Wonder Dad and I
MAY
have enjoyed this more than the Boy.
But only just a bit!