For Day #10 of this super fun project, I wanted to show off one of my favorite times of the day: BED TIME!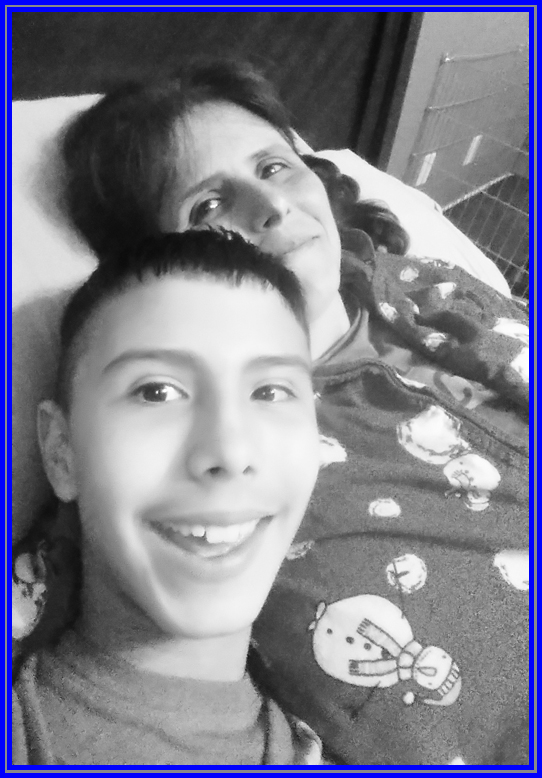 So what is it about bed time that is so special? Well ... I would say that the truly special part is that on most nights
(schedule permitting)
, we still have reading and/or cuddle time with our favorite Boy before lights out. And how many parents of a nearly 14-year-old get to say that?
I really savor this time of
day
night.
We're a family of avid readers. Wonder Boy has a book he's reading for school and another book he keeps loaded on his e-reader for fun
(or long car trips)
. He has a book he's reading with Wonder Dad. And yet another book he's sharing with me.
Yay for books!
So the first part of our nighttime ritual involves quality time with the Boy and a beloved book.
The next part of the process depends on which of us is in there with the Boy: when it's my turn, reading is followed by cuddle time and a discussion of plans for the next day. I find it a great way to wind down and to know that we're all set for the next day. When Wonder Dad has tuck-in duty, serious silly time starts as as the book is closed. I LOVE listening from the next room as the sound of uncontrollable laughter rings out.
And THAT is what makes bed time such a vital part of our routine.
In our look back today, we see Wonder Boy at school on his 9th birthday.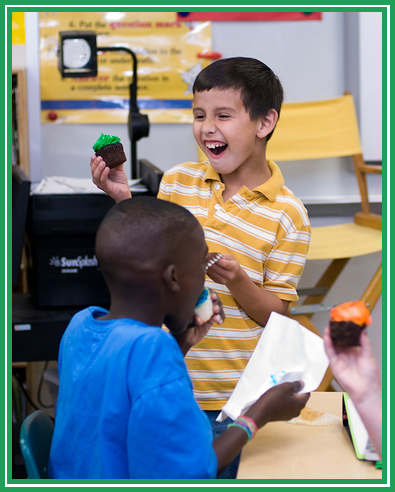 Just look at the glee on his face! Almost every picture I have from this day
(and from the party that followed on Saturday)
show the boy just like this: bursting to the seams with joy and excitement!
It's an expression like
this
that just warms me all over. Seeing this kind of joy on the face of your child ... well ... there just are not many things in this life that can top that kind of happiness,
imho
.