Goodness gracious,
it's happened AGAIN
! I turned around and my Wonder Boy is approaching
ANOTHER
birthday!
Last year we were facing the start of the teen years and I'll admit to a fair bit of trepidation. And while, yes, these are some very new waters in which we find ourselves swimming, so far we are treading water together as a family.
And really ... who could ask for more?
So ... like we did last year, we're on a count down to the Boy's big day. And as he is turning 14, we're going to start 14 days out and look at where he is TODAY as well as a flash back to the "good ole days."
Let's start with a look at today: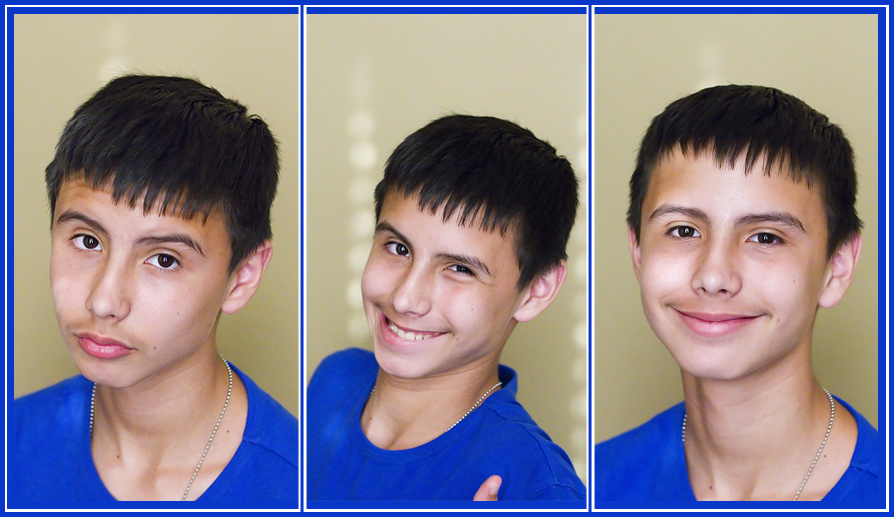 Life with a teenage boy, at least life with
THIS
teenage boy, is an adventure to say the least! He is this wonderful mix of serious, sappy, silly, sometimes sullen, and smarts all rolled into one big, tall ball of big-guy-in-training. He can be as silly and carefree as a toddler on a playground or as serious, confident, and focused as a PhD student who just defended his dissertation. And he switches back and forth between these facets of his personality on a dime.
If you are not careful, it can take you by surprise -
give you whiplash
, but the journey really is a fun one at this age and I am truly trying to soak it all up.
Looking back, we get a small glimpse of us with the Boy on his actual BIRTH day.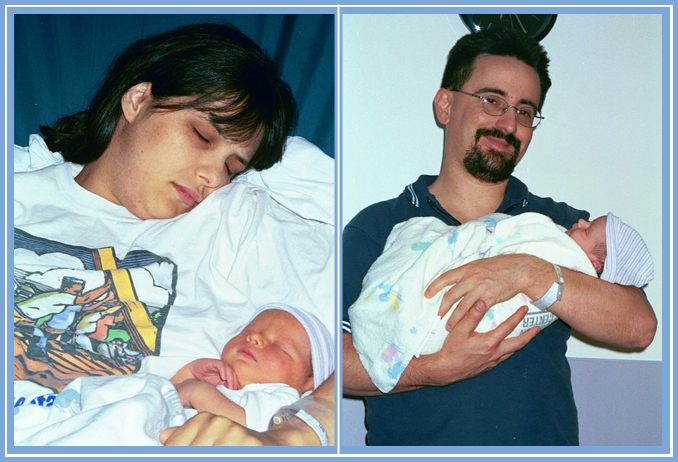 Talk about a WILD RIDE - bringing this boy into the world was the stuff of
(family)
legend. But at the end of 16 hours of labor, Wonder Dad and I both just basked in the glow of transitioning from couple to a family. I can say that, nearly 14 years into this chapter of our lives, there is no other way we could be. This one special, miraculous, magnificent day has shaped every day that has followed it and that
ever will
follow it.
And we couldn't be more blessed.