Day 6 is here and I'm happy to say that, not only are we counting down the days until Wonder Boy's birthday,
but today we celebrate the opening of the fall soccer season
! Can I get a hearty "
WHOOP!
"?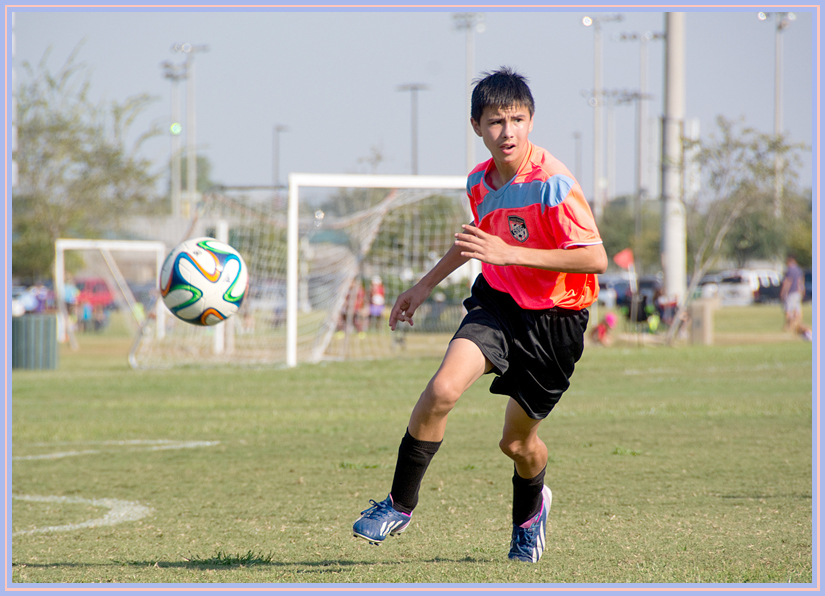 I love watching the Boy play soccer! His game has grown almost as much as he has physically grown! He's a confident midfield man, much like his dad.
This year we threw a bit of a wrench into things though - we moved him up a division. He's now playing in the U16 division instead of U14, so he gives up at least a year to almost every player in the division - and some will even be more than 2 years older. Since this is the age in which boys begin to mature, that age difference can be a pretty big obstacle, but we wanted to push the Boy a bit. In this division he will have to rely on skill and not so much on size to be successful. And another bonus is that he can play again with one of the best coaches he as ever had in rec-play.
They kicked off the season in style, winning 6 - 1 over a very tough team! I am already looking forward to next weekend's game!
In our look back today, I am sharing one of my
ALL TIME FAVORITE
photos of the Boy: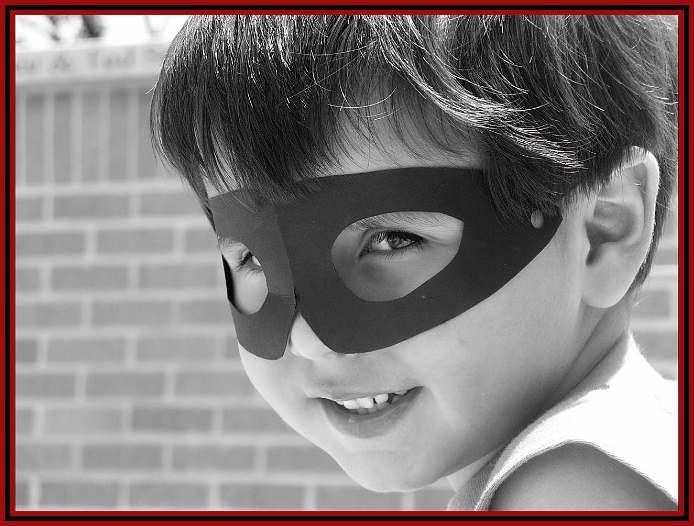 At this age, the Boy wouldn't answer to his given name. Instead, we all had to refer to him as "the Dash," as in the speedy young man from the Pixar movie, "The Incredibles."
Note: I did not say "Dash" - he would respond only to "THE Dash."
Even at preschool, he would only write his name as "Dash" or "the Dash." I am SO thankful we had such a caring and fun-loving teacher that year. She took it all in stride and even allowed him to wear his mask as long as it didn't get in the way of any activity (like splash day!).
Of all of his Hero phases, I think the Dash might be my favorite. I'm not sure why, but seeing this picture (or the others from this age), give an extra tug on my heart strings.
What can I say, I'm just an unabashed sap!