Day 5 is here and so is the start of fall soccer! Whoop!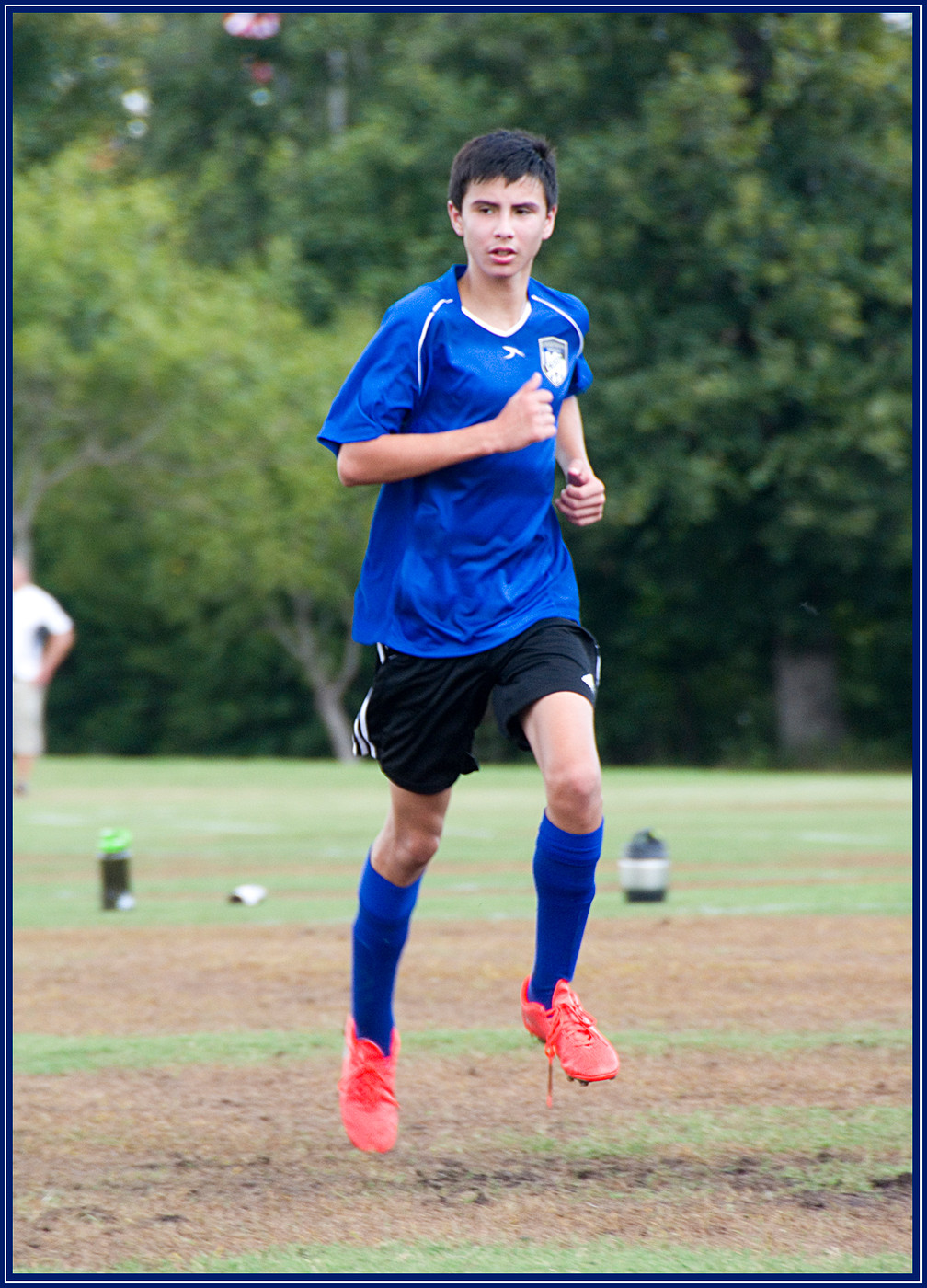 For a few weeks it looked like we might find ourselves without Saturday soccer for the first time in 10 years as the local rec league was short on players for Wonder Boy's division. The league kept registration open a bit longer and encouraged others to join in and in the end everything worked out. And I am so relieved that it did! I really enjoy watching the Boy play! This game was a tough one. Both teams were pretty evenly matched. The heat and humidity eventually took its toll though and Wonder Boy's team wilted a bit faster (they had fewer players to rotate on and off the field). And in the end, the guys in blue came away with a 4 to 3 loss. I think they show a lot of promise for the season to come. And the weather man is even promising a slight cool front for this week's game!
Our look back to 2005, brings a BIG smile to my face!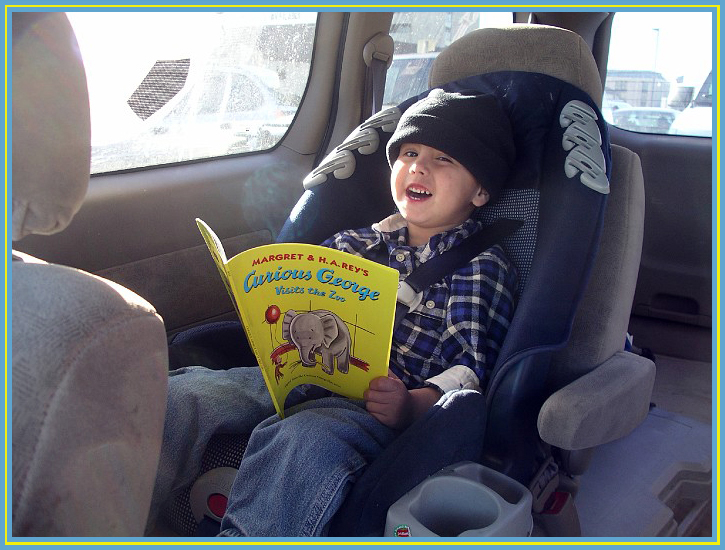 The boy and a book! Even today that is a pretty typical sight, I'm pleased to say. Curious George has long been a serious family favorite. We watched George on TV, we saw his movie, we read every book we could find, and we listened to the movie soundtrack in the car. We still have these books stashed away in the hope one day we'll get to share them all over again.