We've made it to the end of the first week of this project and today I was able to grab this snap of Wonder Boy with his best girl, his puppy princess, Tori.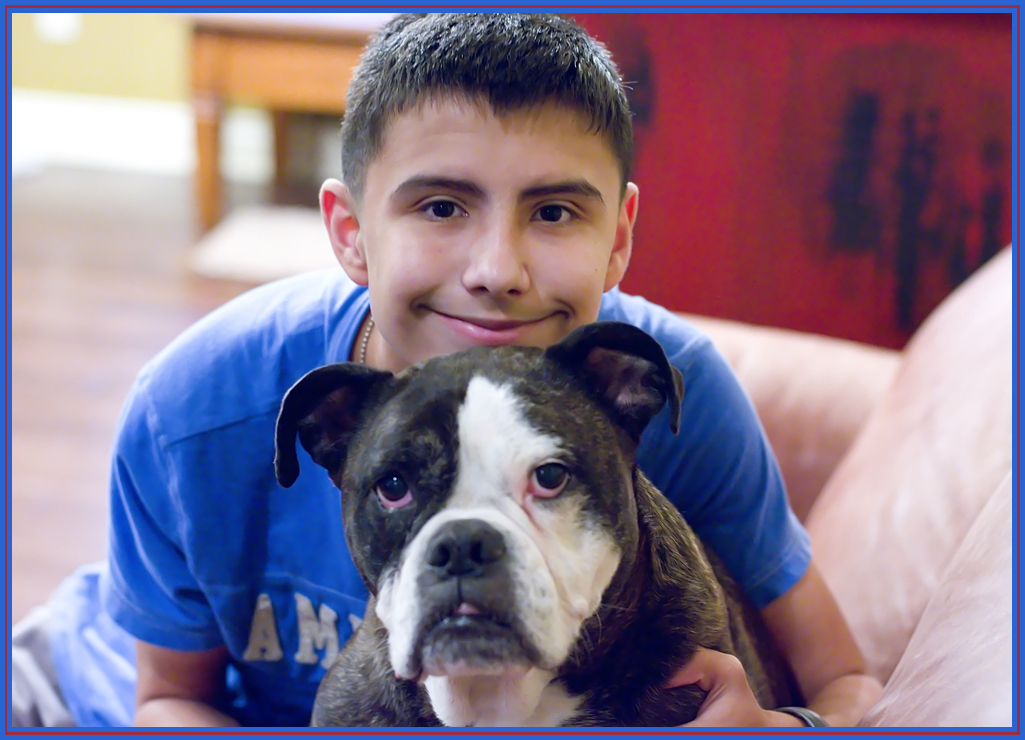 I love that the Boy loves his dogs so much. He has a "puppy alarm" set on his watch so that he never forgets to feed them in the evenings. He plays with them, he helps us bathe and care for them, and he makes sure they are bundled up warm and snuggly when he can't be there to cuddle with them. Watching him wrap up the dogs in one of his favorite fuzzy blankets is one of those things just makes me giggle. He treats them like his little babies. And they just soak it up! In the summer, when he is away at camp, they miss him terribly. And though he loves going to camp and being out on his own a bit, I know he misses them too (so we text him regular photos to keep him connected).
In looking back to 2007, we get another glimpse of our junior adrenaline junkie in his element:
This snap was taken a few weeks after his 6th birthday on a special family trip to Sea World in San Antonio. We all had a great time on that trip! The boy got to pet dolphins and manta rays. He laughed his head off at the silly antics of the seal and sea lions show. He was amazed by the acrobatics of Shamu. But the highlight of the trip was this Shamu roller coaster built just for kids his size. I think the 2 of them must have ridden that coaster about a dozen times - long lines and all! And to this day, roller coaster rides at theme parks are one of the Boy's favorite special treats.