It's Day 8 of this project now and I am kind of hoping that today's picture and post will help the Boy and I do better about one adjustment he's been having with the start of high school - remembering to wear his student ID on Mondays!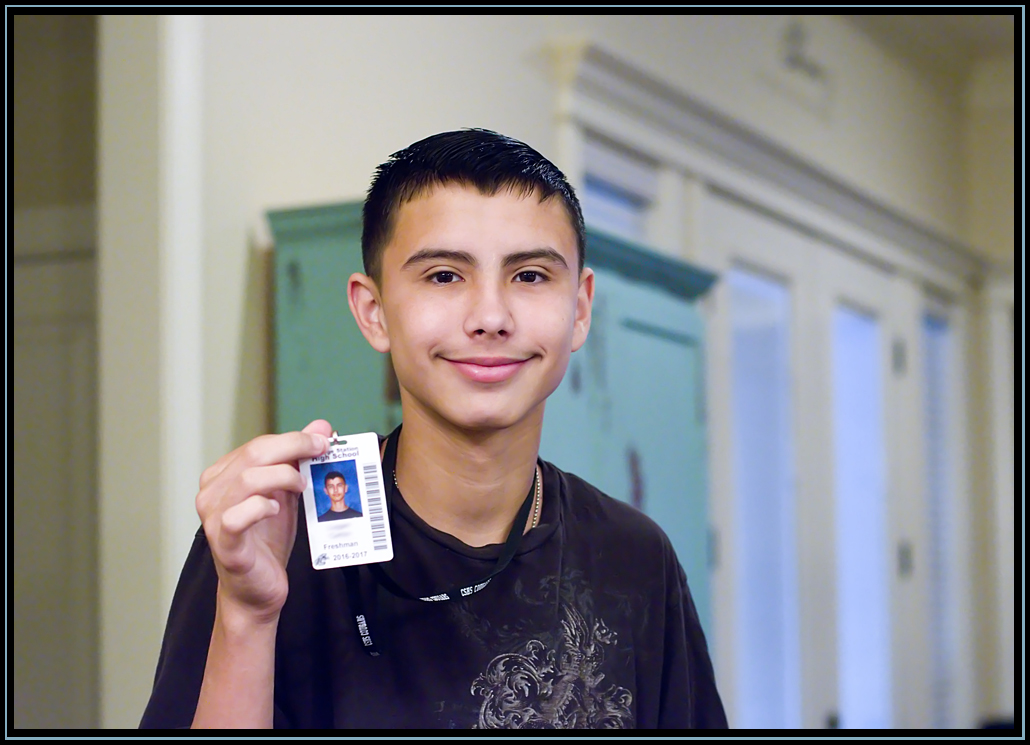 It seems like such a simple thing. And Tuesday through Friday he does a GREAT job of remembering to wear it. But there is just something about the rush of Monday mornings that lends itself to him forgetting his ID. Thankfully, he can get a temporary ID name tag printed without penalty once he gets to school, but it is something we are both trying to be better at remembering!
In looking back to 2008, we see the Boy at his elementary school's fall festival working on his cowpoke skills: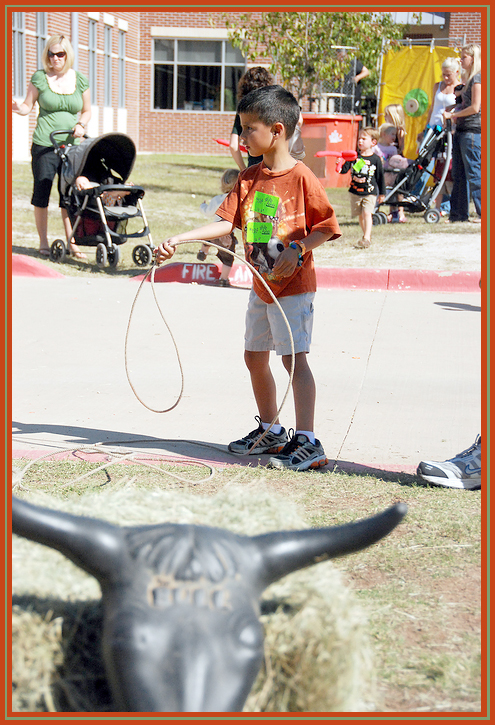 This photo makes me laugh because, while the Boy doesn't consider himself "country" by any means, he is most CERTAINLY a very proud son of Texas! For many years he swore he would never, ever, ever leave Texas. Of course, we killed that plan by taking him out of the state to Colorado (with a stop or two in New Mexico) on vacation. And I'm happy to say that he has come around in his thinking when it comes to venturing out of state from time to time, but he will tell you openly and often that Texas is home. I'm glad the Boy loves his home state so fiercely, but I am also very relieved that he is learning to appreciate other places as well. Now, I hope that when the day comes that he willingly leaves home that he doesn't go so far that we fail to see him regularly. But I also hope that he gets to see as much of this world as possible.