Well ... it's one day closer to Wonder Boy's 13th birthday and time for my next installment on this little project:
As you can see, the Boy is totally loaded down each day when we take off for school. Backpack full of goodies
(including lunch)
on his back, viola case on the right, and big, heavy binder on the left. I believe it is part of the exercise regimen at his school - you know, gotta make sure to tax those muscles if you want them to develop the
big guns
.
Our flash back shot for today is from September 2003: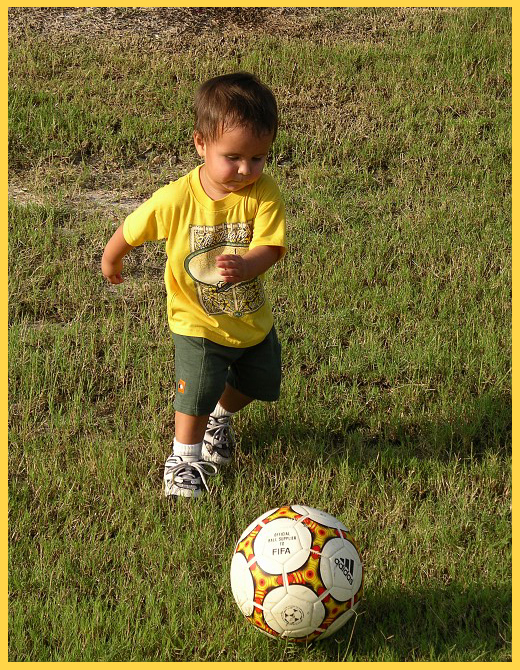 Soccer has
ALWAYS
been Wonder Boy's sport and by the tender age of 23 months he was already working on his ball handling skills. I like the focused look on his face here.
Soccer is no laughing matter you know!
This week the Boy will be kicking off a new season, so you can bet there will be more ball-centric photos featured as well. You just gotta check back to see what he lets me post.