For today, we get to see Wonder Boy acting as Leader of the Pack:
Wonder Mutt has boundless energy. And Wonder Boy has stepped up to take a leadership role in the pack when it comes to helping drain some of that excess energy. The Mutt is often at his most boisterous in the mornings before the heat saps even the most enthusiastic of hearts. So once the Boy is packed and ready for school, he will often take the furry family members outside for a little rope time.
Wonder Mutt is seriously athletic and can easily jump as high as Wonder Dad's head, but this is the Puppy Princess's favorite game in the world! She may not have the hops that the Mutt has, but she makes up for it in sheer determination. And once they have their teeth on the rope, it can take a while for Wonder Boy to wrestle it back away from them. It's good exercise for
ALL THREE
of them!
For our flashback today, we are only going back a few years to 2010 when a nearly 9 year old Wonder Boy was enjoying a summer of Muay Thai kickboxing lessons: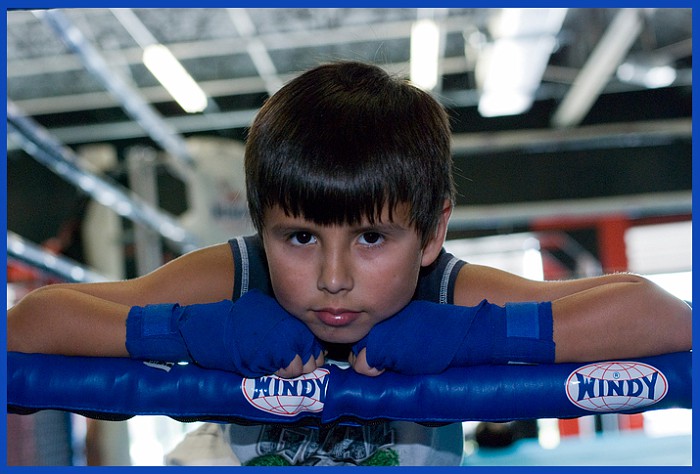 By this time, Wonder Boy had several years of karate and judo under his belt. But he really thrived under the instruction of Coach B. His hands were fast, his kicks came with surprising power for such a small guy, and he just soaked up all that Coach B could pass on. We were sad when Coach B moved on to other endeavors, but Wonder Boy learned his lessons well and still carries them with him today.