It's Day 8 of this little project and today Wonder Boy let me snap a photo that is
SO ABSOLUTELY
Wonder Boy ...
Of course, it's hard to say "no" to mom and her camera when you're asleep.
For those that don't know ... Wonder Boy isn't what you would call a "
morning person
." In fact, from Day 1 the Boy had his days and nights backward. He wanted to be up at night, cooing and playing when we most wanted to be asleep. It took almost 3 years to get him on a good sleep pattern, but to this day, he is much more alive later in the day than early.
Looking back to 2009, we see the Boy with his puppy princess: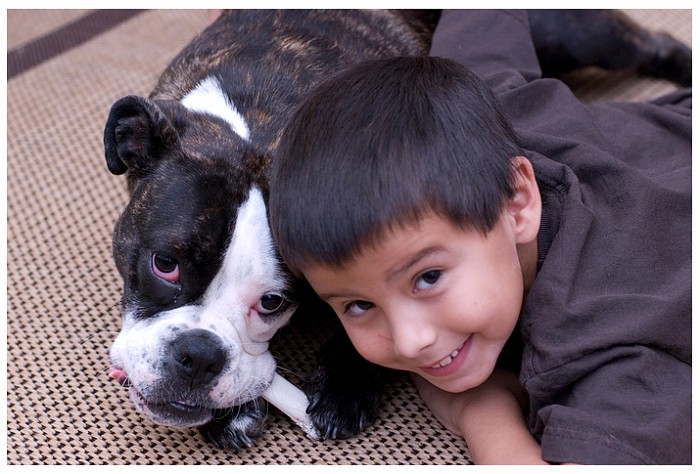 Not much has changed between these two since 2009. Wonder Boy adores his sweet puppy girl. She seems to thinks of him as a litter mate, just another puppy in the pack. They play and cuddle and otherwise really seem to enjoy one another. I hope they have many more years together!